In order to help YouTube advertisers drive more conversion, Google added new features that combine the power of YouTube's creative canvas with Google's machine learning and measurement solution.
YouTube advertisers soon will be able to use a wide variety of ad extensions, so that they can provide interesting information and compel the audience to take actions.
Google now wants to encourage viewers to complete a lower funnel action, i.e.: booking flight, downloading app etc. & for that, they are testing additional use cases.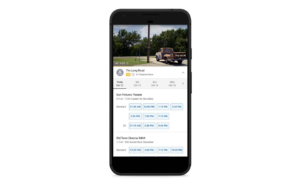 Google also wants to enable YouTube advertisers to measure the full impact of their video campaigns by evolving Brand Lift. They are also partnering with IRI so that it will get easier for the advertisers to act upon upper and lower funnel metrics.
They also have introduced new metrics:
Lifted Users: To know the estimated number of users whose perception changed after seeing your ads.
Cost-per-lifted-users: To know the average cost of the lifted users.
Google also added that in order to utilize this new measurement tools to the fullest, you should use Maximize Lift bidding.
Furthermore, Google is investing heavily in Google Measurement Partners to ensure that the measurements you receive is authentic & not exaggerated. Google said that it's their topmost priority to provide measurements that advertisers can trust, as it is crucial to their overall advertising efforts.
Since Facebook drastically exaggerated activity reports (As much as 900%), having a measurement that you can trust is vital to the success of the ad campaigns. Google also announced their "New MRC accreditations and partners for Google and YouTube ads measurement".
In the end, we would like to add that if you are a big brand, then you surely want to check all the new measurement tools and metrics that YouTube has to offer in order to get the most out of your YouTube ad campaigns.
For more information on Youtube's latest and great measurement tools and how to implement it for your content, contact us!