Google unveiled the option to book appointments with local businesses directly from the search results in August 2017 and since then they have been pushing it to local business owners in a very discreet manner. Maybe it's because they don't want to appear like a pushy salesman. However, this feature didn't receive the kind of warm welcome they were expecting. It might be because people were not sure whether they are just testing it or planning to fully launch it before putting efforts, money and time into it.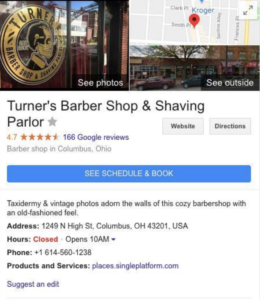 If you want to test this out (recommended), first you have to go to your GMB dashboard and check whether your business is eligible for the booking feature or not.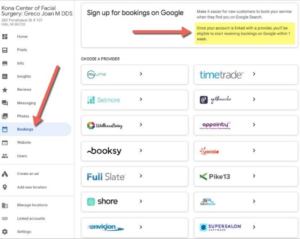 And if your business is eligible, you will have to choose a third party provider from all the listed options. Yes, you read that right. Google has partnered with third-party booking services for this feature and you have to shell out anywhere between $20-$80 a month. But it "might" be worthwhile for you since bookings can increase given how convenient it is to book appointments directly from the search.
Need more information on Google's Local Booking Service? Connect with us to learn more!