Mobile friendly websites create a better user experience for your website visitors. Having a mobile friendly website for your business is also going to be an important factor for your businesses website to rank on search engines like Google come April 21st. This is simply an attempt by Google to make the search experience of Google users easier, friendly and ultimately better. Displaying mobile friendly websites under a Google users search results allows users to view websites that are easy to read and navigate from their mobile device.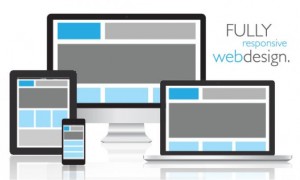 Google will mark a website as Mobile Friendly with a simple checklist. The factors Google will be taking into account and what you need to look for on your website:
Avoid software that does not work on mobile devices. Example: Flash
Use text that is readable on Mobile Devices without having to zoom in.
Website content resizes itself so that the user does not have to adjust the screen size.
Links should have enough space between each other so that they can be easily clicked on without clicking on the wrong link.
You can test if your website is "Mobile Friendly" by entering your URL here.
https://www.google.com/webmasters/tools/mobile-friendly/
Read Google's blog and guidelines here –http://googlewebmastercentral.blogspot.com/2014/11/helping-users-find-mobile-friendly-pages.html
(See Below) "Mobile Friendly" will be added to search results in the future, some searches currently have this and some do not. Google is testing this at the moment. The text will appear on search results right before the meta description of the website. Long story short, the importance of a mobile friendly website will increase because it plays a factor in user experience.