Google is putting everything "Mobile First". More than 50% of people use mobile devices to search for local businesses.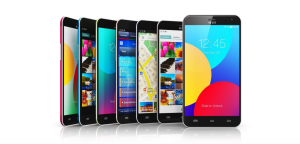 Have you looked at your website traffic recently?  While there, you may want to look at visitors specifically coming from mobile devices. In May, Google released another update to their mobile algorithm that strengthens the ranking of mobile-friendly sites, which means any websites not optimized for mobile have the potential to lose organic search traffic. 
Google is built around great User Experience. Since most people are using search engines on mobile devices than desktop computers. They want to provide their customers (search engine users) with the best results which include providing results with mobile friendly designs when searched for on a mobile device.
How do you know if you're affected? Here's what to do:
Check your website traffic and mobile traffic and see if it has decreased.
Ensure your most important pages are optimized for mobile. If they're not, update them as soon as possible and Google will update their results in near real-time.
Check your website here by typing your domain name into the search bar after clicking the link below.