Coding errors can pop up anytime and Google is all set to make it easier for us to realize when we have one on our hands. In an effort to offer more transparency on how your structured data is actually performing, Google has added three new structured data reports to Google Search Console.
These new Google Search Console structured data reports are as follows:
Logo Enhancement Report – If you are using Logo Markup, this report will provide you with details pertaining to the performance and/or errors around your Logo Markup.
Sitelinks Seachbox Enhancement Report – This report has been put in place to provide you with insight into the performance and/or errors around your SearchAction Markup.
Unparsable Structured Data Report – This error report has been designed to help you analyze and resolve issues around markup codes that fail to pass Google's testing.
As long as your site has these specific markups, you will be able to find these reports listed under the Enhancements tab in Search Console.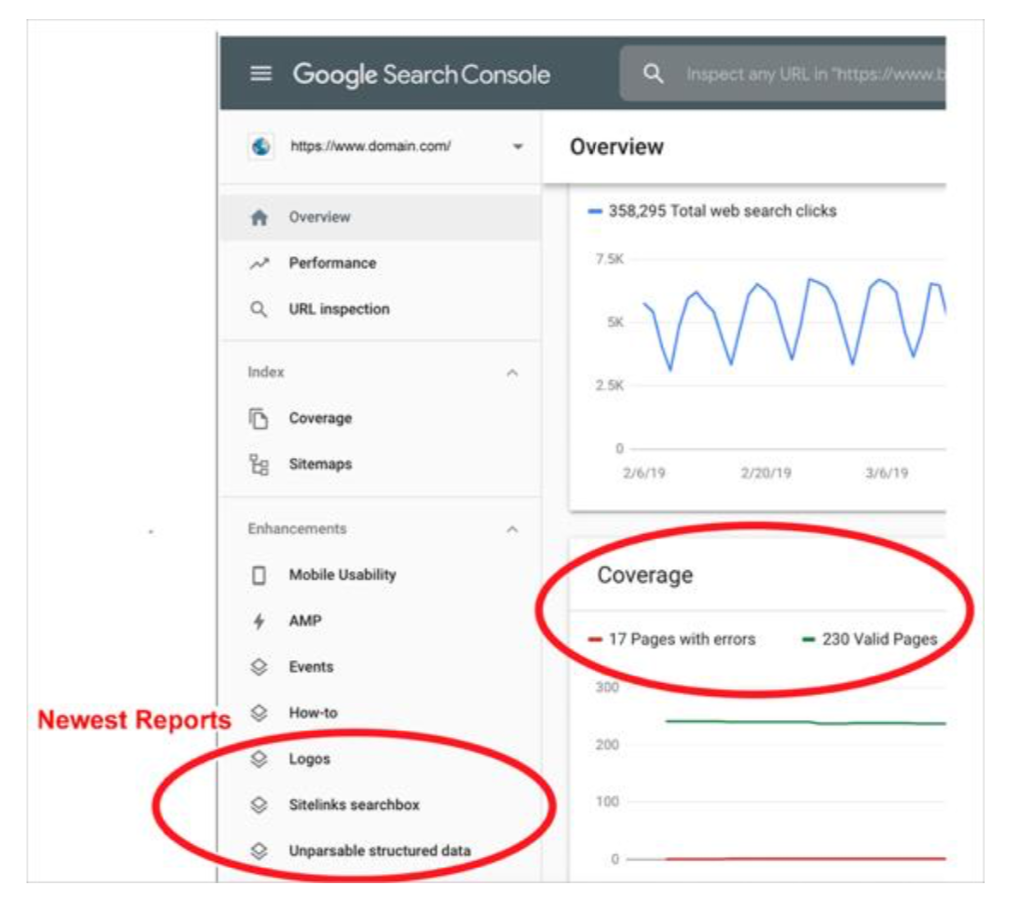 Why do we need these Google Search Console structured data reports?
It is fairly common for an error to pop up even after you run a new code through Google's Structured Testing Tool. These new reports give you a comprehensive breakdown of when Google first discovered the error, the pages with the error and even what the error looks like.
However, while you are trying to see whether you have been able to successfully troubleshoot the markup coding issues in your site, you need to bear in mind that the reports take time to update. It can take around a week or more for the updated page code to reflect on the reports even after you Validate a Fix.