THREE MAJOR POINTS OF SEO FOCUS:
PUBLIC ACCESSIBILITY
CONTENT RELEVANCY
SITE REPUTATION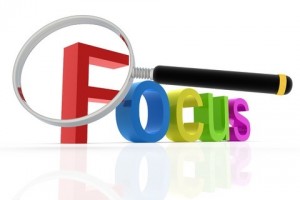 ACCESSIBILITY
Site Maps – So that Google and Bing bots can easily access and scan the information on your site.

Easy to Navigate – Ensure the user can reach your site and information in as few clicks as possible.
Optimized Code – URL file names, title tags, robot.txt, meta tags
RELATIVE CONTENT
Keyword and Phrase Research

Layout and Formatting Strategy
Keyword inclusion
Content should cover information that is important and relavent in your industry. If your keywords aren't present your site won't be indexed properly. However, great keywords that lead to irrelevant content will lead to penalties for the site, dropping your rankings 🙁
SITE REPUTATION
Search engines take into account the opinion of all web users. Websites with good reputations will rank higher than a site with no reputation whatsoever. Who is linking to you is an important factor in link value. An site that is involved in the same industry linking to you will boost your sites reputation much more than a site that is irrelevant to yours.
ALL VARIABLES WORK TOGETHER AND SHOULD BE IMPLEMENTED TOGETHER FOR OPTIMAL RESULTS.