The brand new Google My Business dashboard is here and people are excited about the new features. Many influential marketers got their hands on the new dashboard about a month ago, and now Google is making it available to other people on…a random basis.
Here's a screenshot of the new Google My Business dashboard (with multiple locations).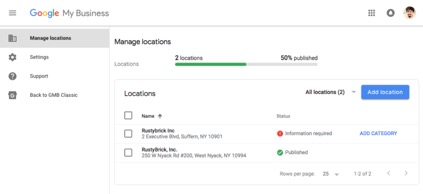 The new Google My Business dashboard boasts many improved features such as:
All users regardless of their size will be using the same interface. It means that you will no longer have to switch between the card and list view.
The new dashboard is easy to navigate, allowing you to view and edit your listings within the same window.
What is all available? Dashboard View, Posting, Business Info Editing, Insights, Reviews, Messaging, Photos, Website, Users, Create an Ad, Add New Location, Manage Locations and Settings.
This one is big! Under Insights on the left navigation panel, you can now easily access the analytics related to the people who have viewed your photos, called your business, clicked on your website link! You can even get insights as to how many views your business gets on Google by Search results & by Maps.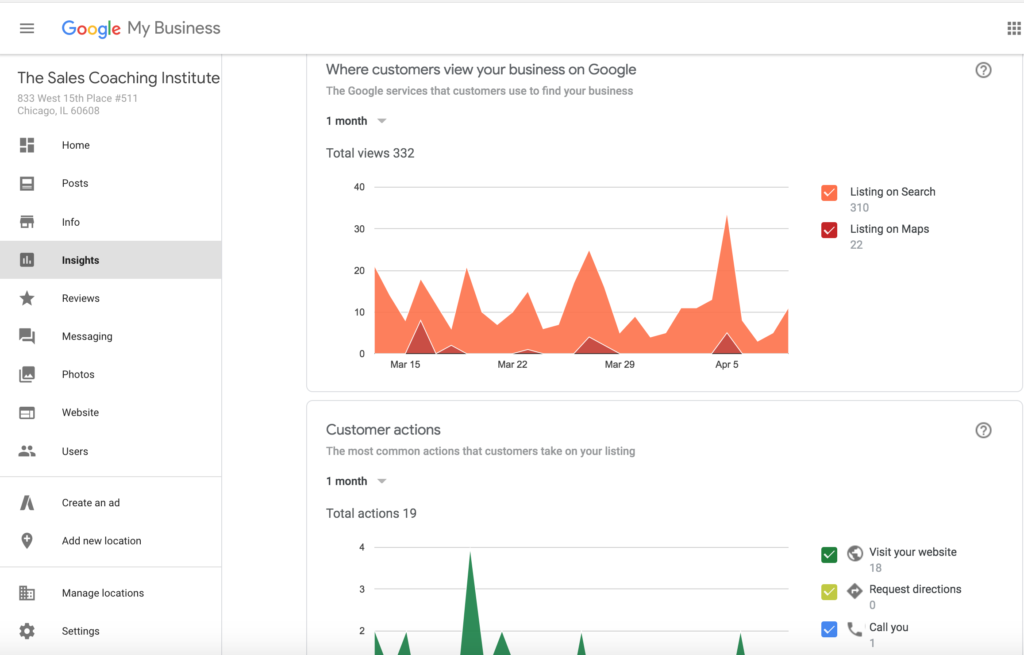 Another great new feature is Messaging! You can now easily add your phone number to be listed on your Google My Business listing to receive texts from customers and prospects! Just click on messaging, add your phone number, and verify your phone number via text and your done!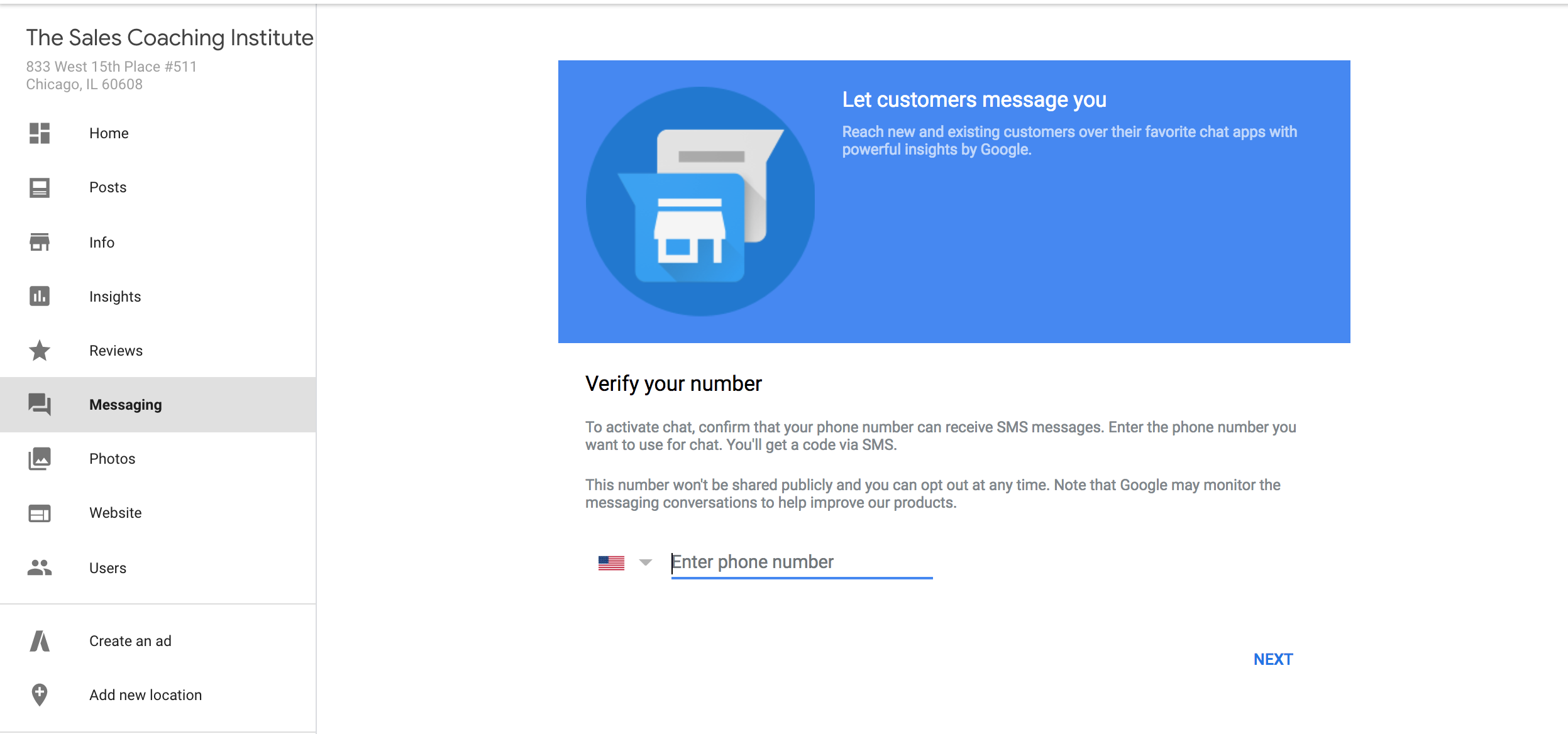 Additionally, adding more listings will not affect the loading speed of the page.
Not sure if you have the latest version of the dashboard? Log in to your account and check if there's a "Black to Classic GMB" option in the left side navigation menu.
Explore and enjoy the new Google My Business dashboard for your business! This is a game changer and will allow you to improve your online business if you just spend a little time working on this and updating this every week.