The world of business is always changing and looking for the next big thing. This is one of the thing s that makes this business so exciting. There is never a time when it is ok to sit back and watch or wait. In the world of business if you are not moving forward then you are being bypassed by the competition. If you are looking for the next big thing in business then there are a few things that you need to understand.
One of the best new trends in the world of business is the study of how people think and process information. An industry term for finding this information is called ambient awareness. This is a very exciting new field that seeks to take information from the people and use this information in such a way as to draw these people into your particular business arena. This is not some kind of secret operation handled by the government but rather this is the new world of business. Lets look at ambient awareness and how this can work for you in the world of SEO and web design.
The first step in ambient awareness is understanding what ambient awareness is. Ambient awareness is the act of understanding what a person or a business is looking for based solely on the comments they make in social media mediums such as Facebook or twitter. In normal situations little thought is given to what a person has to say in one status update or even a small tweet. However, when these items are looked at as a whole, the picture of the individual becomes much clearer. Ambient awareness simply means that you are willing to look at the whole picture.
Second, it is important to understand SEO. This is a fancy way of saying search engine optimization. This is the practice of making your web site more efficient. This becomes possible when you understand the topics of interest that people are looking for. When you understand what people are looking for then you have a better chance of offering them what they want.
Third, when coupled together, SEO and ambient awareness are a team that never quits. If you have the ability to understand a persons social media habits and are able to couple that with an ability to properly use SEO, your business will skyrocket. So how can you create this ambient awareness?
Fourth, spending time in social media venues is the most important thing that you can do. Interact with your friends and relatives. Pay attention to what they are sharing. Do their posts reflect the current media trends? Are they referencing anything in the news? If so then you are on the right track.
Finally, be willing to adapt and meet new people. This is perhaps the best key or "secret" in making ambient awareness work. If you are unable to meet new people then you will be severely hampered in your efforts to market a product based on the desires of people.
Resource Box: SEO Solutions can help you create ambient awareness with the latest SEO techniques. Take your website to the next level at seosolutions.us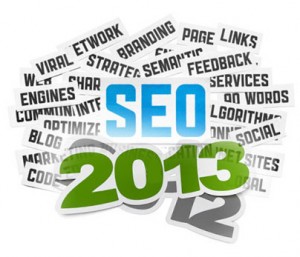 .