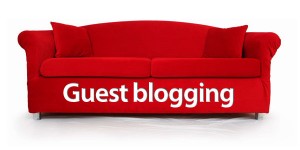 –        In order to start, you need to first setup a blog on the website and populate it with relevant articles.
–        Then, you need to setup a contact page / form on the blog which will list article acceptance guidelines along with contact details to attract guest bloggers via search engines.
–        Apart from this, you can submit the blog to various Guest blogging networks so the bloggers are aware of it.
–        Once they accept the guidelines and ask you to add their post on your blog, you can ask them to add your article on their blog with a contextual link to your site.
Benefits of Guest Blogging –
The benefits of guest blogging are numerous and make it well worth the effort on your part. Guest blogging is encouraged by webmasters and bloggers too. Here are just a few important reasons that your website needs to have an active blog.
–        Acquiring extra blogs from external resources enables a consistent frequency of publishing when you lack the resources to do it yourself.
–        Guest blogging exposes your audience to high-quality topics from other industry experts.
–        It increases the freshness of the content on your site which will increase the number of times the blog is indexed by search engines, ultimately leading to a higher search position for your blog.
–        It exposes your blog to the guests author's fans and followers. If they share the blog on social networks, it will give your blog a chance to acquire social signals as well.
–        It may also be  associated with established authors which will increase your own Author Rank.
–        It will help to get links from within the content i.e. contextual links. This in turn provides your site with an often unique link profile.
Guest blogging consistently is not going to be shortcuts to achieving higher rankings quickly — these things take some work. However, the investment of engaging with online consumers will give you an advantage that won't disappear overnight. And, if you do it right, it could help you get ahead of your competitors in terms of SEO.