A Local Service ads click study, sheds some light on how users interact with local service ads and how it affects organic results.
A total of 5500 "impartial internet users" participated in this study and gave us some invaluable insight into how the local service ads impact the overall results and click through rate.
Below are the highlights from the study:
1. Local service ads get 13.8% of the overall Google local search clicks.
2. The local service ad on the top of the search result receives the highest clicks while the lowest one receives the least clicks.
3. The first organic result gets the highest number of clicks.
4. Local service ads encourage people to click on paid ads. When it's live paid ads get 25.3% of all the clicks, while they are absent, the paid ads receive a mere 14.6%.
5. Review & ratings are the biggest driver of clicks in the local search result.
As much as 91% of customers read reviews while shopping online and that is why the reviews are the number one factor that customers pay attention to when evaluating a local business. Reviews not only help you generate trust among your prospects but also help you stand out from the crowd as it looks good to the eyes too.
Customers prefer a business which has a healthy number of reviews & it increases the click-through rate up to 25%. The more reviews a business has, the more customers they will get as people generally prefer popular business as compared to the new one, because taking risk is not something we as a human-like to do, very often.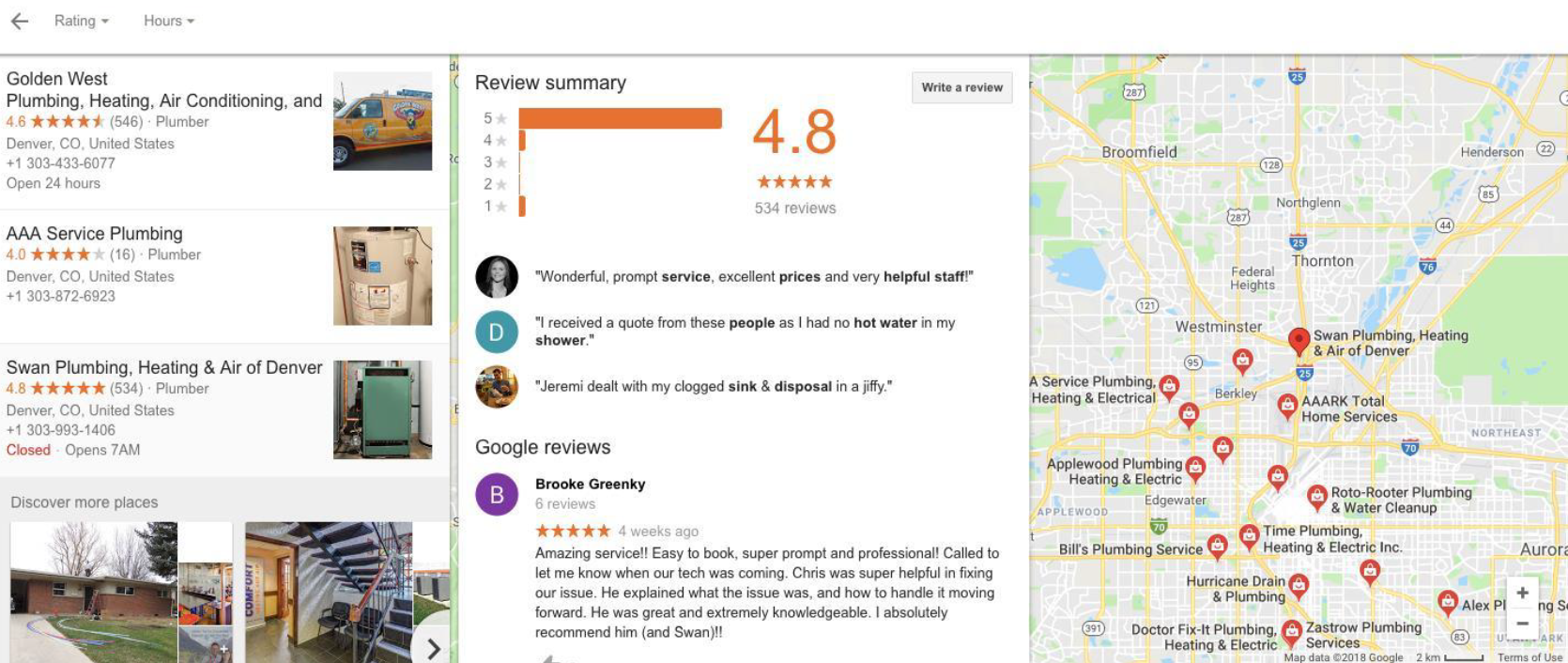 And this is why you should be paying more attention to reviews. If your product or service is good, then it is highly likely that there will be happy customers, who are willing to invest some time and effort in writing reviews. To help you get more reviews for your business, we highly recommend our review widget. It's a small piece of code which is placed on your website and helps you get positive reviews on Google, Yelp, and Facebook. In addition, it helps to filter out negative reviews thus ensuring a positive experience to website users.