Google has rolled out the beta version of the new and improved search console and SEO's are more than happy, to say the least. The most promising new feature is the access to 16-month-old historical data. It enables year over year comparison which is great from every aspect. This allows metrics to be pulled and analyzed over a longer period of time with greater ease, something webmasters have been wanting to have available to them for quite some time now.
Google has built the new search console from scratch and not all features are available yet. They are still working on it, and they will keep on adding useful features from the old search console to the new one as it is continuously built out over the next few quarters. So, unfortunately, as of now, most of the tools you will click on will have a coming soon message.
However, you do have access to the performance tool which is easy to understand with filtering options like: By device, country, impressions, CTR and more.
The Index coverage report is the perfect blend of old index status & crawl reports errors. It enables you to see how well Google is indexing your site as well to identify and fix any issues.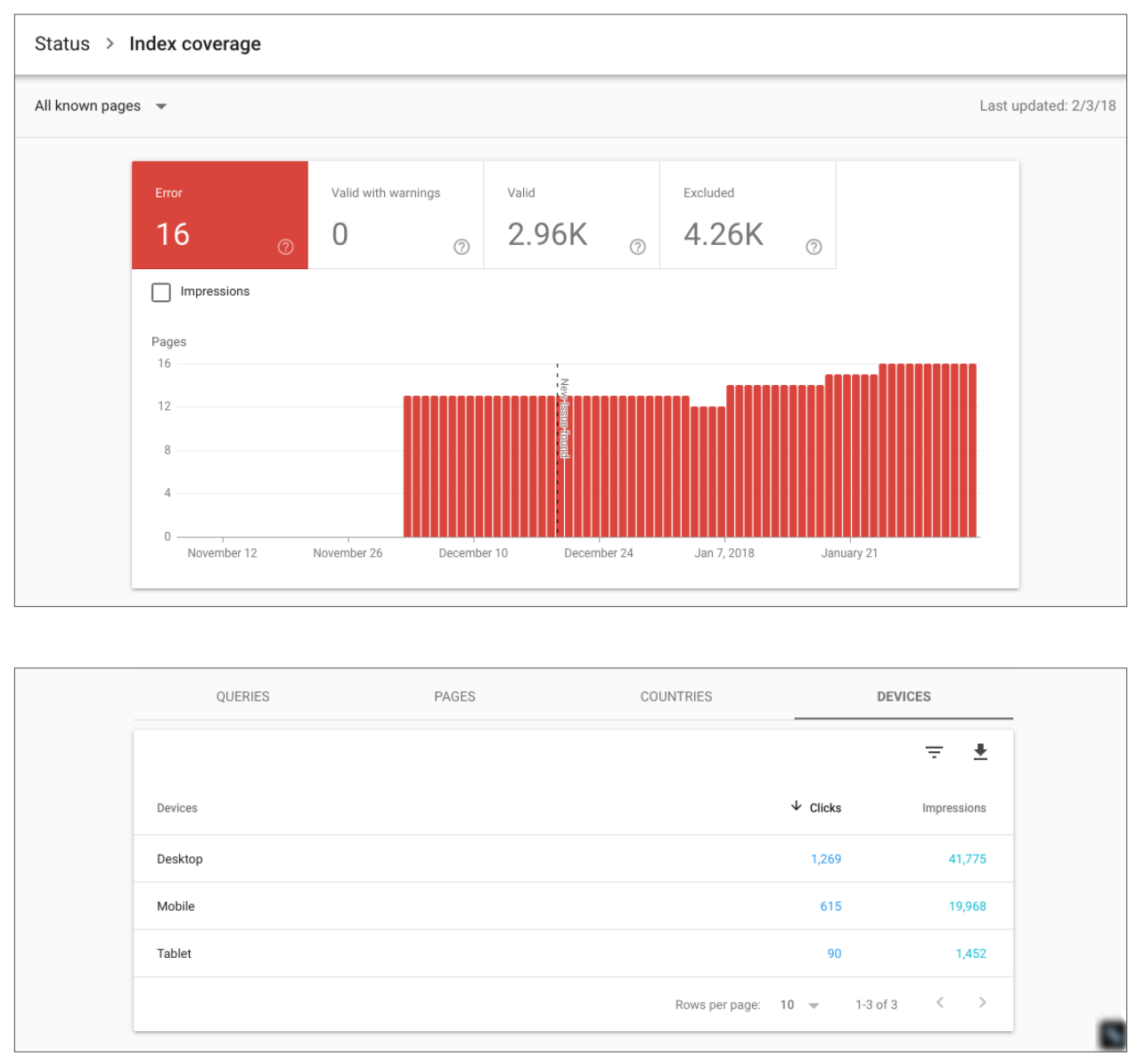 The new search console will also help you validate newly fixed AMP URLs. The updated AMP status report will provide details into the specific Errors. This will allow you or your webmaster to solve the issues associated with your AMP pages faster and more efficiently.
As for now, the above-mentioned tools and features are the biggest highlights of the new search console. But it' still in the beta mode and many tools and features are yet to come, so stay tuned. We will keep you updated on new features as and when they go live.