The main aim of having and maintaining your Google My Business listing is to spread awareness about your business. But in case you forget to fill the Service area then you will face something that's rather strange. 
Many users have reported that, when they forgot to fill the service area, a third party lead generation company's link called "singleplatform.com" appeared in front of the service section.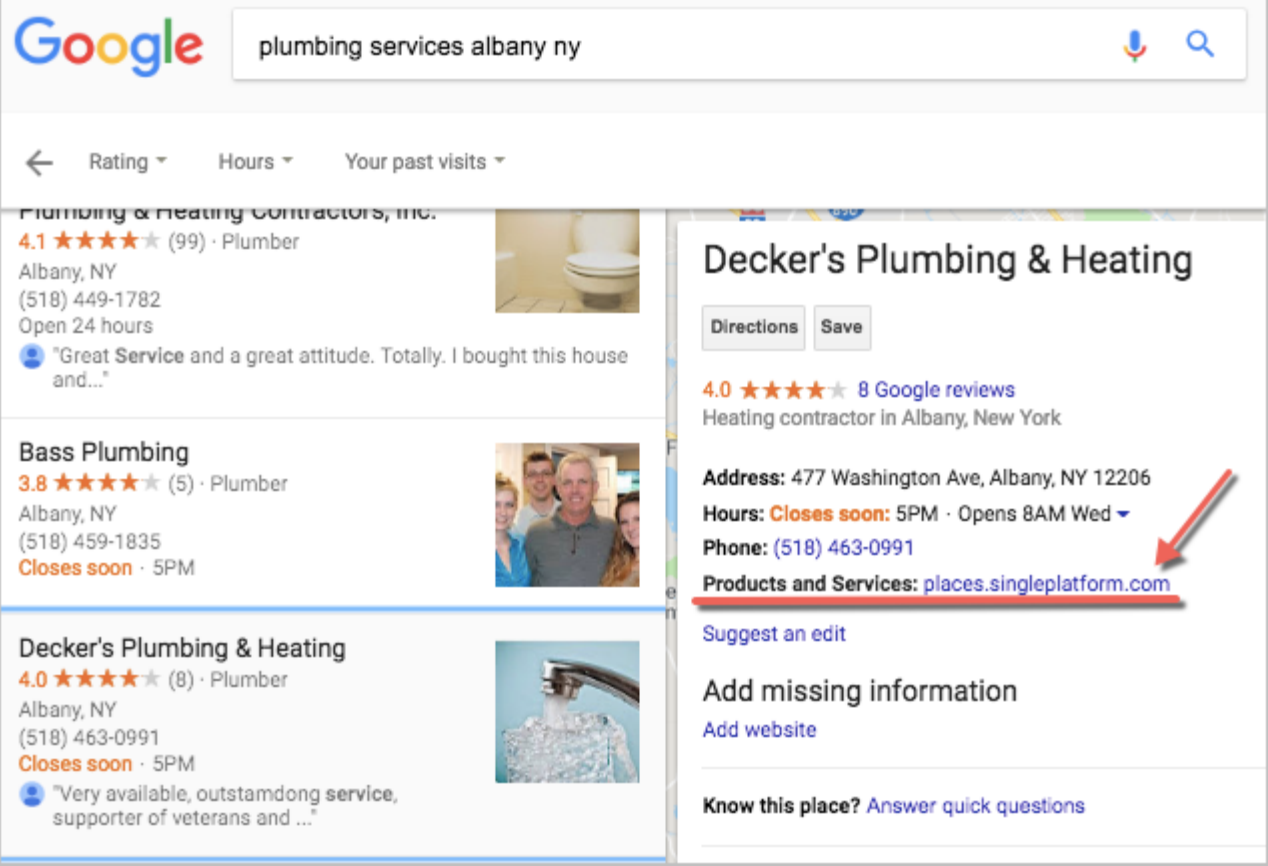 Upon clicking on the link, it takes you to a page that is dedicated to the business. And the weirdest part is, it doesn't open in a new window, but rather navigate you out of Google.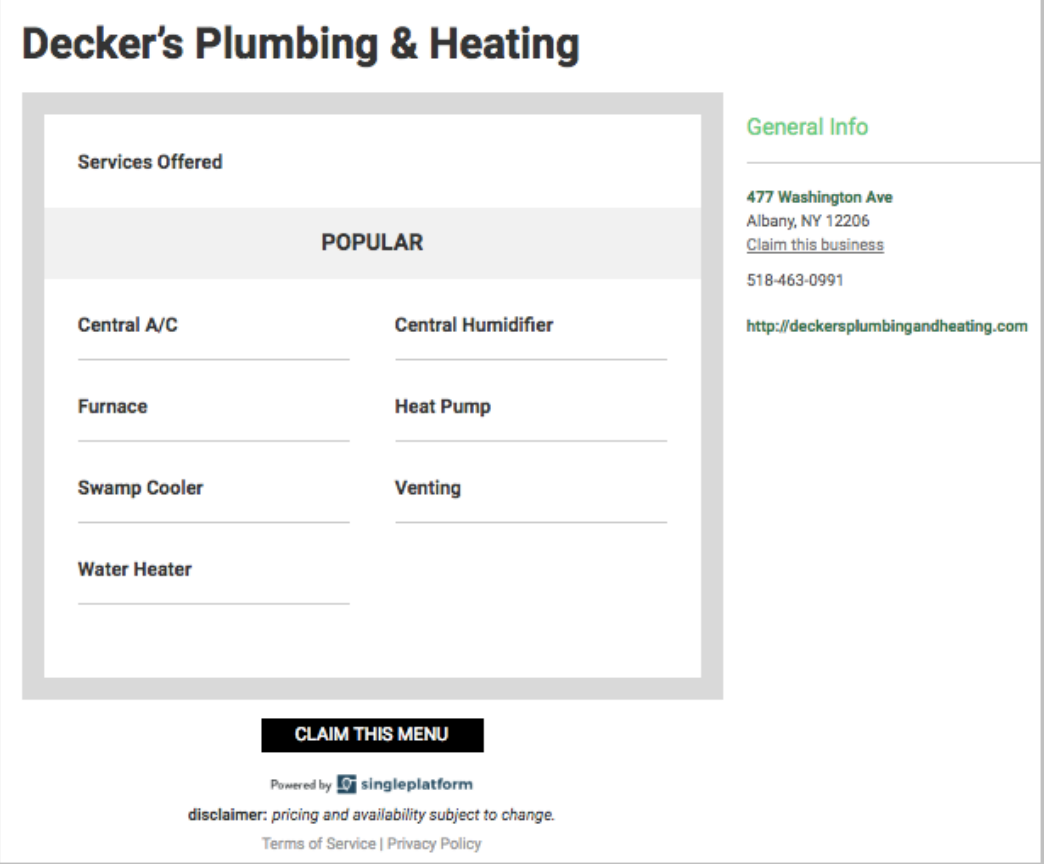 Sometimes it shows "Get a Quote" option, not from the business that you have searched for, but from the businesses that have paid on singleplatform.com to get listed.
When you click on the "Claim this Menu", it will show you a service cost that ranges from $99 to $149 a month. Although we didn't investigate further, Google forcing business owners to opt for a paid option is a wakeup call for those who think that they "OWN" their Google My Business listing.
Although the above encounters were mostly from the home service industry & were limited to the cities which have Google local services active.
The only way we can see to protect yourself from this is to fill out your services menu within Google My Business. We recommend you do this regardless of your industry. Just because Google is focused on the home services industry doesn't mean they won't turn to your industry next.
Sign up for The SEO Solutions Newsletter to read up on all the latest updates!