Social networking platforms Facebook and Instagram, both are considering removing the like counts from their posts. Starting from Australia, they will expand to other countries depending on how things go. As reported in Techcrunch, users posting the content will be able to view their like counts but it won't be displayed publicly.
"We are running a limited test where like, reaction and video view counts are made private across Facebook", a Facebook spokesperson says. "We will gather feedback to understand whether this change will improve people's experiences." If this test improves people's sense of well-being without affecting user engagement, it could expand to more countries or even roll out to everyone. However, no further tests are currently scheduled.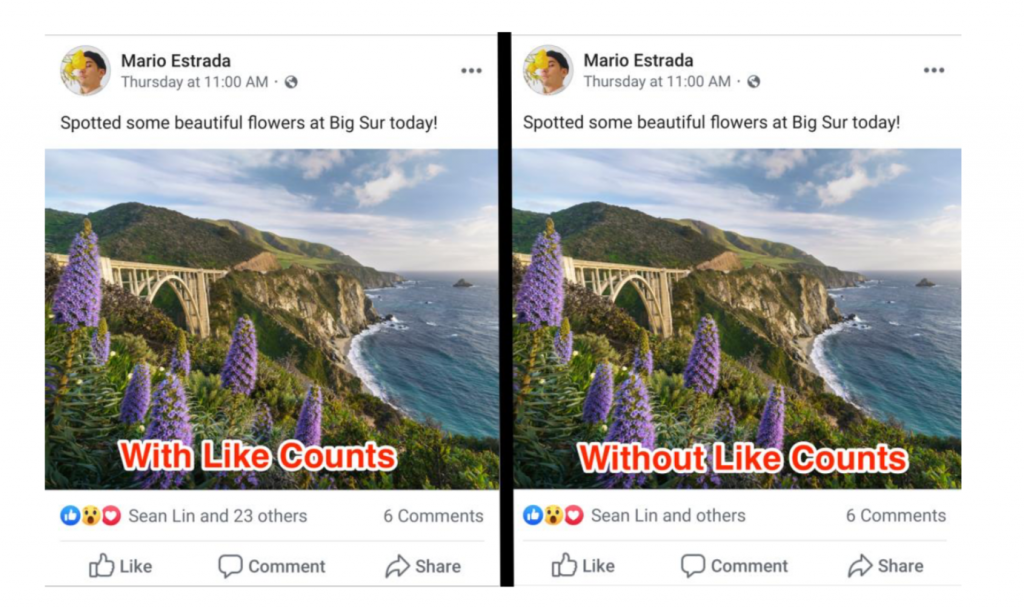 Image Source: techcrunch.com/2019/09/26/facebook-hides-likes/
Our Takeaway: Whether users are happy with this change or not, only time will tell.