In order to lure more business owners, Bing keeps introducing new features. Latest in the series is Bing Merchant Center promotions, which until now was in the testing mode. They have rolled it out for all the merchants in the US and one can enjoy this new feature as of today.
The new merchant promotions enable the advertisers to highlight offers in the product ads. The users will see the ads with a special offer extension. If a user clicks on the special offer, it will pop up with an expiration date, link to the product, promotional codes, and description.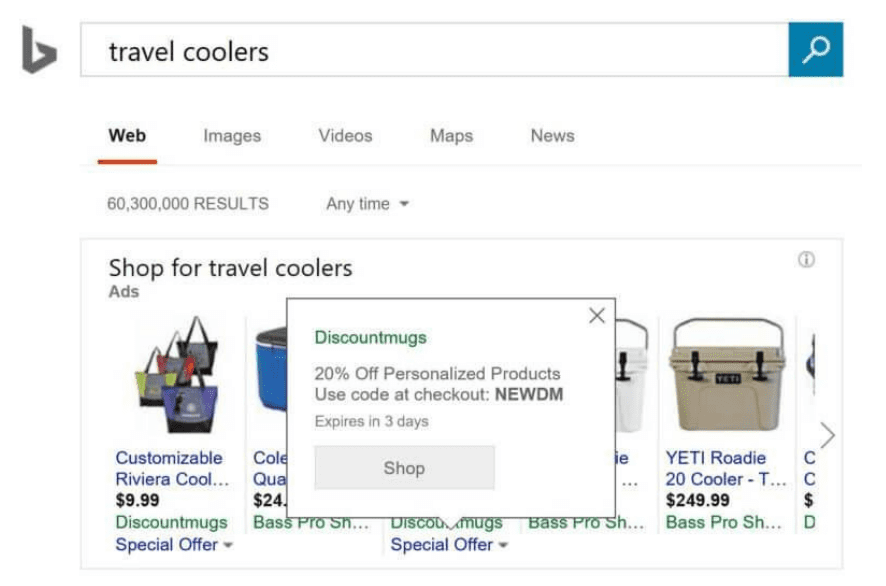 You can utilize this new feature by filling out a form. The approval usually takes 3 to 4 business days. After approval, the seller will be able to see the new promotion tab within the Bing Merchant Center account.
It's a good feature and will come handy to those who come up with special offers, very often. You won't have to rely on third party websites to highlight your promotional codes, as users can directly know about the current offers on the ad itself!