Not Just An SEO Reseller,
A Business Partner

Take the first step towards improving your clients results and growing your business with our SEO reseller program. SEO Solutions has created a perfect platform for marketing agencies to offer professional white labeled SEO services to their clients. Our SEO reseller program is process orientated, which makes it easy to follow and minimizes your work effort without sacrificing results. Our proven process gives your marketing agency the power, industry expertise and customer support to become an SEO specialist. Your agency can start to provide professional SEO services that deliver real results today. We provide you and your customers with customized weekly, monthly and quarterly reports and even a customized white labeled online reporting dashboard.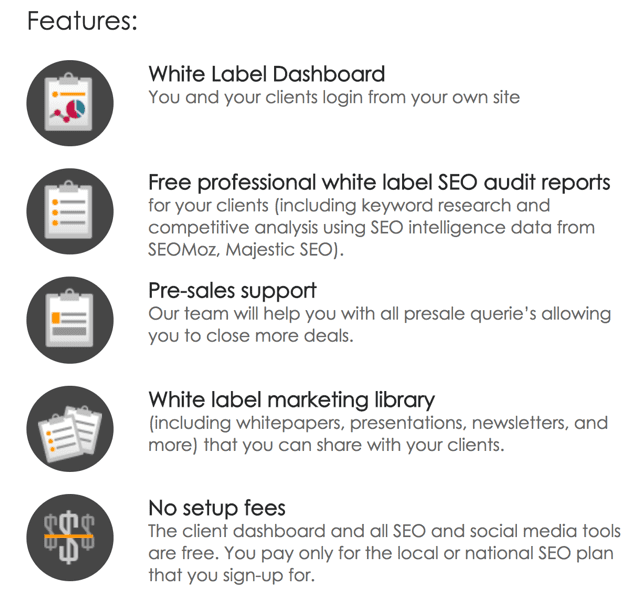 Onboarding New Clients Made Easy
Converting leads into customers is easy with us. When you become an SEO Reseller, you are provided with free SEO audits of your prospects websites. Our SEO audits provide you with a deep look into your client/prospects website and digital footprint. We examine 6 critical ranking factors in our 15-page report including on-page optimization, mobile-friendly aspects, keyword rankings, off-page optimization, social presence and a competitor analysis. This gives you the insights and intelligence necessary to present logical solutions to client/prospect problems as an SEO industry expert.
Additionally, we provide you with a dedicated project manager to help you communicate with your clients in a professional manner and deliver the best SEO services and communication to your clients. When you need help, we are only a call away.
We pride ourselves on being more than responsive when it comes to our resellers. As a partner, you will receive affordable customized SEO programs with no long-term commitments. Discovering your client's marketing goals, objectives and budget help us to design a competitive SEO plan that will beat the competition. Your dedicated project manager is here to help you close sales, clear up confusions, present data and retain your clients.
Our SEO reseller programs are designed to help marketing agencies expand their client base and offer their current clients excellent search engine marketing services.
*As a reseller, you receive special rates. Allowing you to offer the best deals to your clients.

Beyond offering great SEO services including customized content, on-page SEO optimization, and off-page optimization, we provide you and your clients with a customized online dashboard.
Our online reporting dashboard is packed with the latest API's (Application Program Interfaces) so that most of the work is done for you. Marketing reports that would have taken hours to compile can easily be pulled from our dashboard. Our reporting dashboard also allows you to grant individual access to each of your clients so they can also access their marketing data 24/7.
Offer Marketing Intelligence To Your Clients For FREE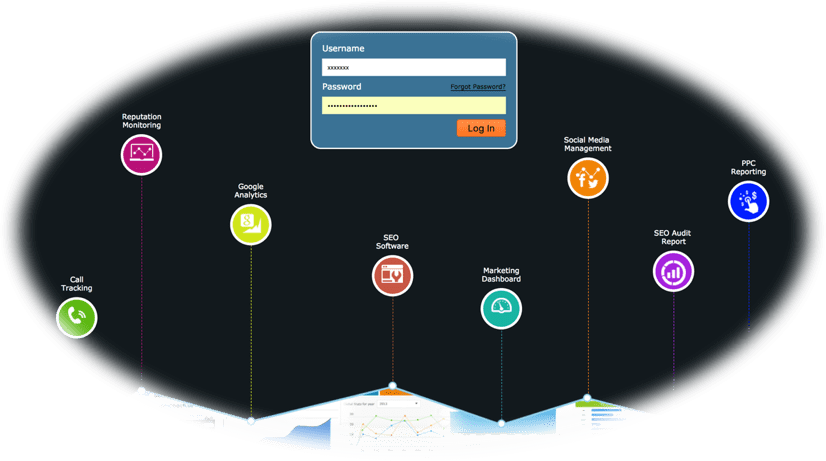 Keyword Rankings

Mobile Rankings

Reputation Monitoring

Google Analytics

Google Search Console Data

Website Conversion Tracking (Phone, Contact Us Forms, Downloads, etc.)

Social Media Analytics

Google AdWords Integration

And much more…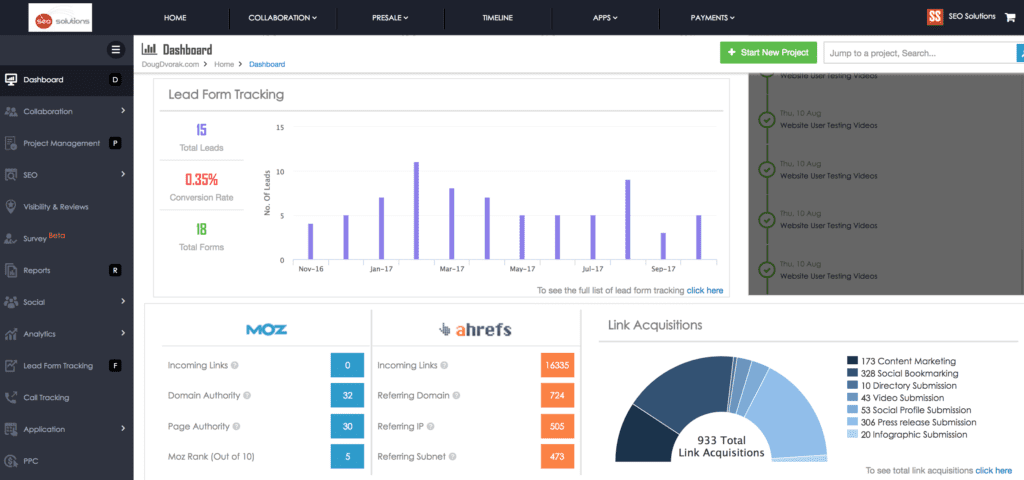 Our reseller dashboard uses the best API (Application Program Interfaces) including Google Analytics, SEO Moz, aHrefs, Facebook, Twitter & More.
Marketing Dashboard
What You Get.
Weekly Keyword & SEO Activity Reports
Form Analytics
Mobile Analytics
Online Lead Tracking
Twitter & Facebook Analytics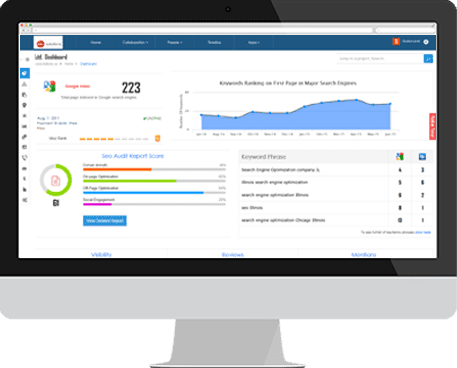 Online Reputation Monitoring
AdWords Report
Google Analytics
Call Tracking
Request a Free Analysis of Your Website
FREE Report is worth $300
We Work Hard For Your Success
We make it easy to become an SEO reseller. We also provide our resellers with a library of questionnaires, articles, and newsletters! When you sign up for SEO Solutions reseller program we provide you with the content necessary to ensure that your agency presents itself as a true SEO expert. We want you to succeed!
Our clients have over 20,000 keywords ranking on the first page of major search engines Google & Bing. Working with a company that has proven results is a good thing.
Note: Our reseller programs also include professional Pay Per Click marketing services. We can offer a full-scale PPC campaign or simply provide your clients with a retargeting campaign.
Use the
?

 on the left side of the page for each item to learn more about that service.
Make intelligent marketing decisions, faster.
Access your online reporting dashboard 24/7/365 via computer, tablet or smartphone.
Grant Individual Access To Each of Your Clients.
Office Hours: Monday – Friday
9:00 AM – 5:30 PM
847.359.6969
Our Office
833 W. 15th Place #511
Chicago, IL 60608