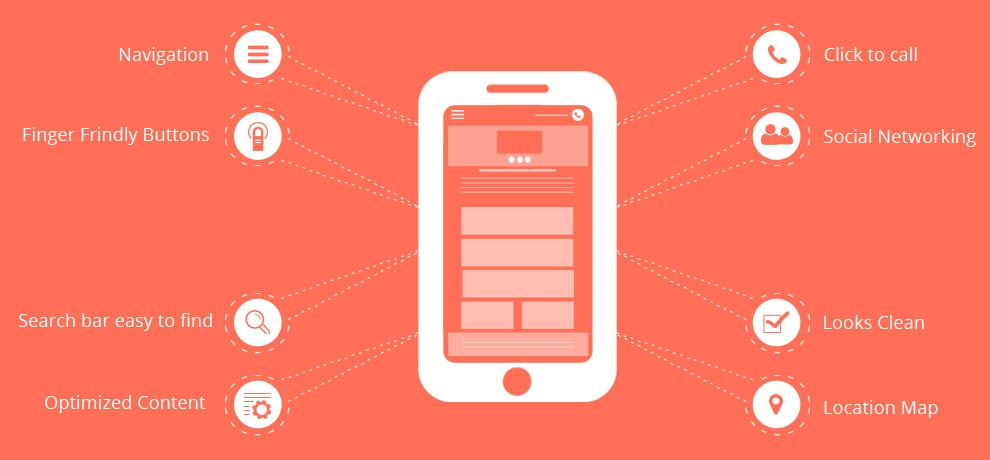 Mobile Website Designing
Features
Use of Cross platform & Cross browser script
Compatible with almost all mobile devices
Automatic detection of mobile device enables appropriate mobile version of website to be opened
Easy switching between normal website & mobile website
Customizable HTML Pages, add RSS feeds & contect form in mobile website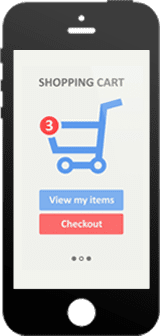 Mobile Website Features and Benefits
We will provide you Mobile CMS (Content Management System) where you can edit content from Reporting Dashboard Log-in.
Social Media Sharing Reporting Dashboard allows you to centralize your social media channels in one place for easy access. The Social-sharing feature also let visitors share your content on their personal social networking profiles.
Advanced Analytics Reporting Dashboard is a reporting system which tracks advanced analytics data for your campaign(s) over time. It allows the user to view the scan activity, which includes total number and unique scans, geo-location information, date and time of each scan, and user device types.
Contacts At A Touch All your contacts are a touch away with Reporting Dashboard, which makes it easy for the visitors to reach you with text messaging, click-to-call or email.
Click-To-Call Add a click-to-call button to make it easier for your customers to contact you.
Photos and Videos Mobile web pages look visually appealing with images and videos. So, upload your own photos/graphics, or embed your favorite video clips from YouTube and Vimeo.
Lead Capture Form You can inform your customers about the special deals, publish digital coupons and also announce promotions. Use Reporting Dashboard's mobile lead capture form to let business prospects get in touch with you. If it drives business you can leverage Reporting Dashboard to engage your customer base!
Mapping & GPS Mapping feature helps the visitors with GPS capabilities can get turn-by-turn directions.
Mobile Map With Directions Add a mobile map to your site with step-by-step directions to your business.