Google is soon going to roll out three new types of searches: Q&A, FAQ & How To content. It will be pulled directly from the pages & will appear on the search engine result page for enquires that falls under the above mentioned three categories.
Here's a snapshot of Google's developer manager, Stacey Chan unveiling the new search types at Google Dance in Singapore.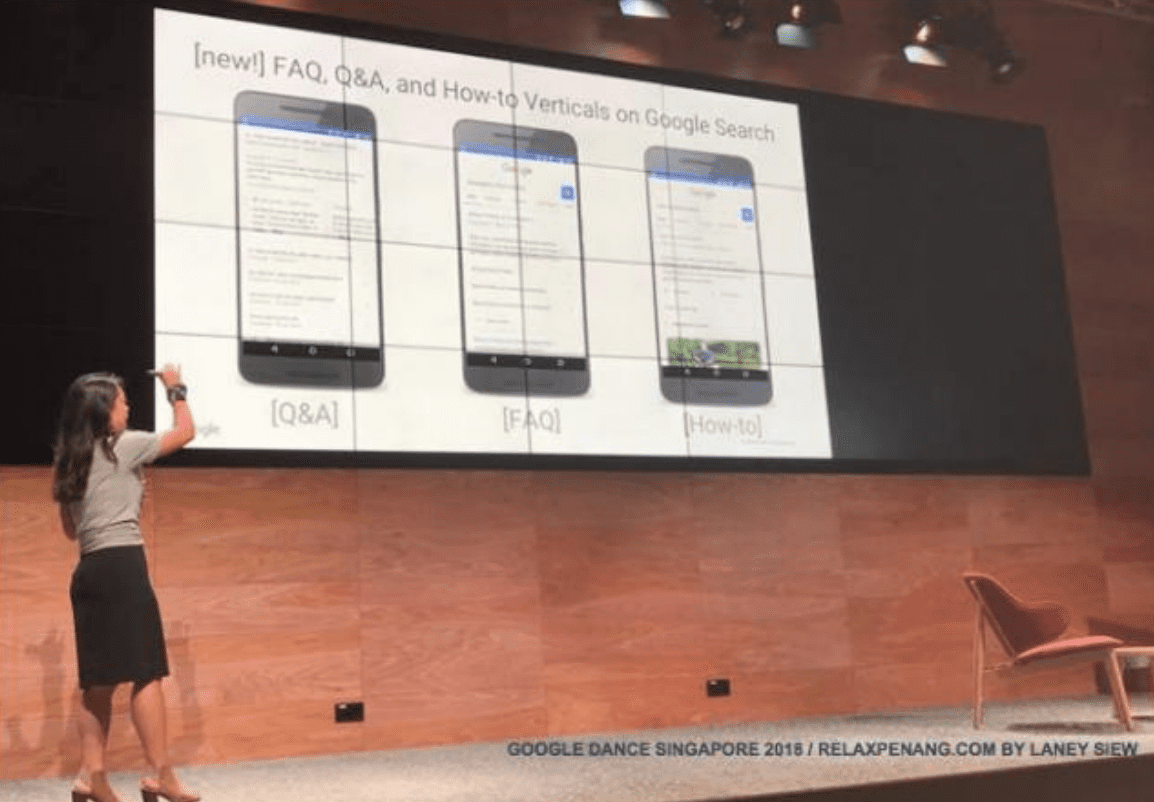 The sites that are using structured data properly can expect to benefit from it. The three categories are as follows:
1. Q&A Schema — Use this to markup a page with Q&A or FAQs
2. Questions Schema — It works in conjunction with the above schema
3. How To Schema — Use this to markup step by step instructions (How to) As of now, the above schema types are not included in their featured schema guides. In order to locate it, go to Google Developer's page, click on the Left menu > Structured data > Feature guides.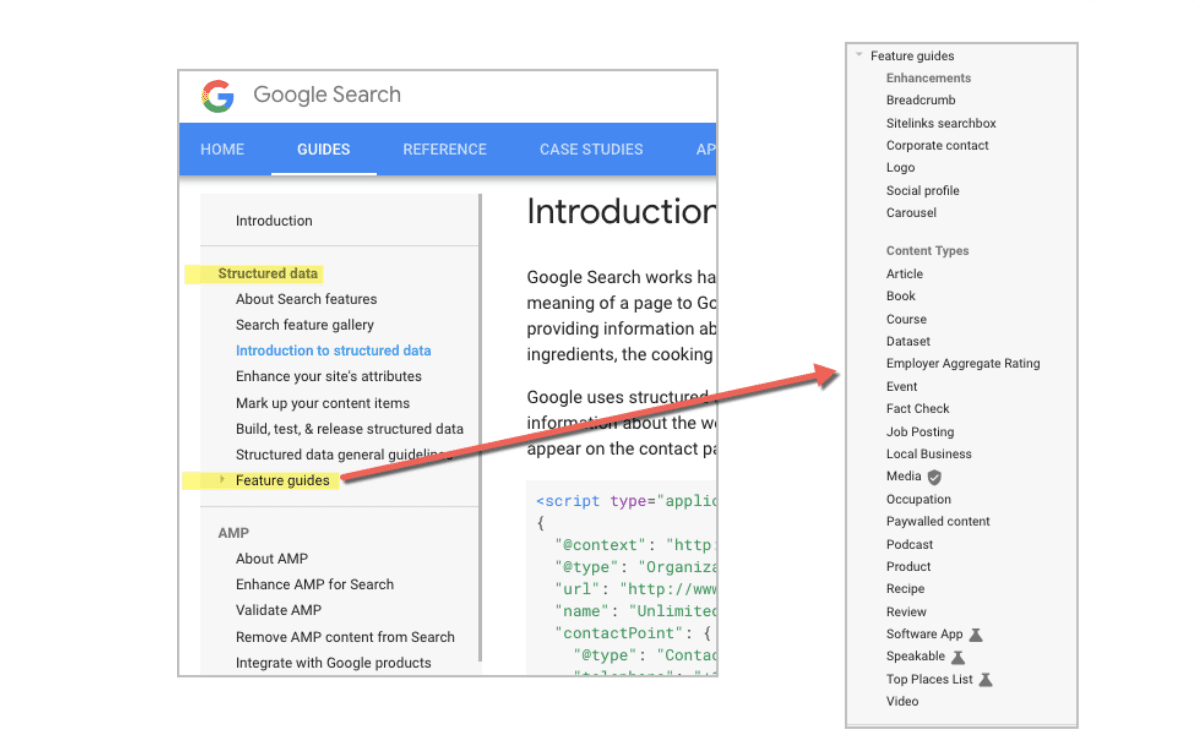 If you want to see the Q&A structured data in action then head straight to StackOverflow.com. They are appearing on the top of the Google search results for the Q&A from quite some time. The best answers are displayed first, which is really convenient for the users.
Some people might argue that this is good for the users and Google but bad for the site, since users will get the entire answer in the SERP itself and they will not bother to enter the website. Most of the Q&A, FAQS & How To answers are short. So displaying the entire answer will not do any good. But, it will give you exposure and will also send visitors to the site since most of them would like to know more about it, but before entering into the website, they would want to confirm that the site is worth their time and actually offers genuine answers.
To stay on top of latest structured data, one can not rely on plugins since they are not up to date and often take time to catch up to the latest version. But there are some plugins that can help you leverage structured data. If you are using WordPress, the SOGO & Kansas City SEO's plugin will come in handy.
Contact us For more information on all of Google's latest updates.
Sign up for The SEO Solutions Newsletter to read up on all the latest updates!