Our Nursing Home SEO solutions can make a difference in your company by providing you with various techniques to build your website traffic and online presence. SEO works for your business by generating page views by giving your website higher rankings for specific "nursing home" keywords on search engines like Bing and Google.
SEO Solutions and website optimization put your website on the map and gives your website more views from online searches. In recent news, "1 in 5 searches on Google is related to location." Local SEO and other services associated with it can only help your nursing home to be more prevalent online.
Health, Wellness & Balance
Nursing homes are all about home, health, wellness, and balance. When a relative chooses to put their parent(s) into a nursing home, they want to make sure they are placing their loved one in the best possible home. Choosing the right nursing home is a big decision for a lot of families. Ensuring that your nursing home is visible online is why nursing home SEO is critical to your businesses growth.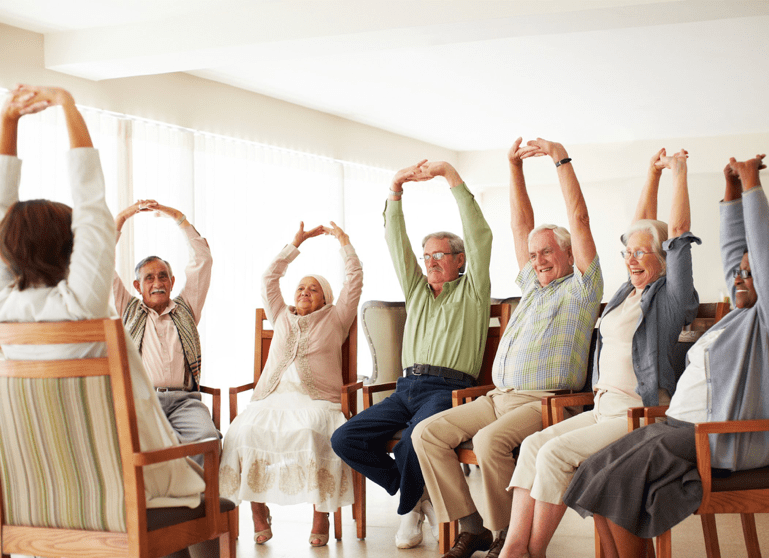 Standing Out Amongst The Competition
Great Content & Great Backlinks
A backlink is a link on another website that directs traffic to your own website. Our Nursing Home SEO Solutions and customized plans are built with this in mind. Every SEO campaign we manage is developed with a diverse link profile. This helps to ensure that your keyword rankings will improve and stay ahead of the competition.
We do this by creating great content that includes articles, blog posts, videos, infographics and much more. This content is tailored to your business. The content we create is always shared by others, making a win/win environment for both parties.
SEO Solutions for Nursing Homes
Providing quality SEO for retirement homes is our number 1 goal. Today, it is essential to constantly build your online presence. SEO Solutions ensures that your website is visible online and your site generates qualified leads. SEO for retirement communities builds your businesses brand and gives you greater access to people looking for a place like yours to bring the best future for their parents.
Through in-depth and market research, we help you discover and target the right markets. These markets yield the best ROI. Knowing who your target is, is half of the battle.
Beyond providing professional SEO services Retirement Homes and Communities, we also provide in-depth reporting and analysis of your SEO campaign to help you make smarter marketing decisions.
Request a Free Analysis Report

Access Your Data Anytime Anywhere.
The most intelligent marketing dashboard is included in your SEO campaign. This helps us save you time and provide you with the most up to date information via API (Application Program Interfaces) with Google Analytics, SEO Moz, Ahrefs, Facebook, Twitter and other great companies.
We also send you weekly, monthly and quarterly performance and activity reports. Access all of your reporting and a ton of other great digital marketing data 24/7 straight from your computer, tablet or phone!
Marketing Dashboard
What You Get.
Weekly Keyword & SEO Activity Reports
Form Analytics
Mobile Analytics
Online Lead Tracking
Twitter & Facebook Analytics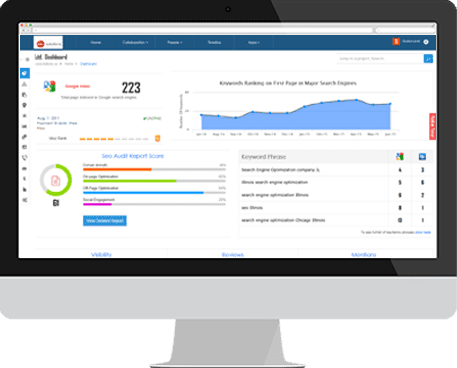 Online Reputation Monitoring
AdWords Report
Google Analytics
Call Tracking
Request a Free Analysis of Your Web Site
Offer Limited to first 50 people (FREE Report) is worth $300
Browse Our Featured Marketing Solutions
Retirement & Nursing Home SEO Made Easy
Sign up for our Newsletter!
We would love to have the opportunity to discuss the needs of your community in more detail. We are here to help!