SEO Solutions is a Chicago based search engine optimization company. We deliver results by curating great content that people want to connect with, link to and share. We believe that every customer deserves a unique internet marketing solution that fits their needs and solves their problems. As SEO, PPC & SMO specialists, creating fresh and easy to navigate websites that deliver more consistent lead generation is also one of our main areas of focus. All of our content is high-quality, fresh, and unique. We work hard to earn links and we never link farm or build inappropriate links. Our client retention rate is over 80% and we have over 2,500 competitive keywords on the first page of Google for our existing clients. With over 300 providers of SEO services in Chicago, we know achieving this annual award was no easy feat. Specifically, we've been named one of the top B2B companies in Illinois.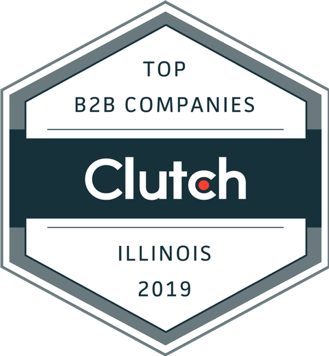 To see the full list of award winners in Illinois, please visit the announcement published on Clutch's website. All companies are organized according to state, one of 5 categories, and Clutch rank.
As a B2B services ratings and reviews agency, Clutch uses typical reviews process with a personal touch. Their analysts often speak with a company's clients directly, gathering feedback that is insightful and offers a true window into a partnership with that firm. Clutch uses this research to organize the thousands of companies on the site into a directory with multiple shortlists, guiding buyers in their decision-making process. Following this process, SEO Solutions received a perfect rating of 5/5 on Clutch's platform.
We worked with The Institute of Real Estate Education and their President, Daniel Naylor, told Clutch "The results speak for themselves." And they do, their company ranks # 1 in search results and 200 of their keywords rank on the first page of major search engines.
Due to our growing presence on Clutch, we have also been featured among other leading advertising agencies in Chicago on The Manifest and advertising companies on Visual Objects. Both are sister sites of Clutch, providing different information and opportunities for companies to efficiently select a partner that meets their budget and project goals. The Manifest gathers and verifies hard data, expert insights, and actionable advice to help firms grow and Visual Objects helps creative and design agencies showcase their portfolios.
We are grateful and deeply honored by this recognition and are excited to accumulate more reviews as time goes on, showing the world that this Illinois-based SEO company is in it to win it. Please do not hesitate to contact us if you have any questions or want to get an estimate for your next project. We are here to serve you!